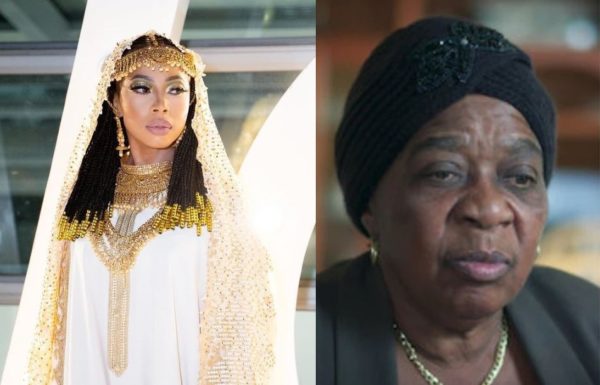 Kelly Khumalo isn't moved by any form of threat from the late Senzo Meyiwa's family.
The singer has been cyberbullied and labeled an alleged murderer of the late Bafana Bafana goalkeeper.
Over the years, Kelly has tried to prove her innocence but it appears all her efforts keep throwing her under the bus.
In the debut episode of Life with Kelly Khumalo, season 3, the singer made it known that she's untouchable.
Speaking with her best friend Wanda Baloyi, Kelly reacted to the news that Senzo's mother had visited a witch doctor in an attempt to "get rid of me".
In response to the news gotten from the Netflix documentary Senzo Meyiwa: Murder of a Soccer Star, Kelly said:
"I'm a child of the gods. If you try to do away with me, it comes back to you …Spiritually, you can't touch me. It is that clear. If you are pointing a weapon at me, it will come back to you. Whether you like it or not".