Entertainment
Yolanda Vilakazi shares beautiful moments from her marriage proposal – Video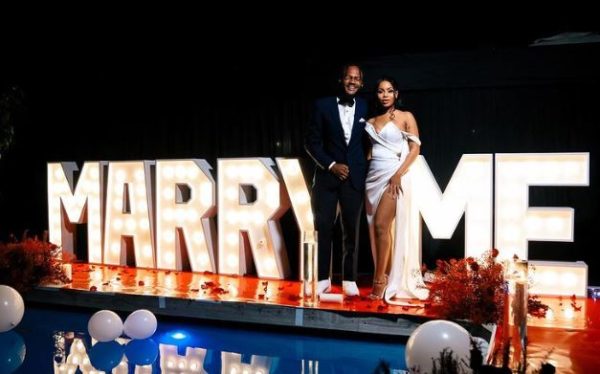 Yolanda Vilakazi has taken to her social media to melt hearts with a video revealing all that occurred during her marriage proposal.
Kwesta popped the question for the second time as he proposes to his wife, Yolanda.
Few hours into the proposal, he was accused of cheating on his wife.
Well, it seems like things are going well between them as Yolanda took to her Instagram to share a video from the proposal.
Everything seems well planned and beautiful.
Yolanda wrote: "A beautiful night of nothing but LOVE! "
See post below: