Entertainment
SA stars bond at Afro Nation 2022 in Portugal (Photos)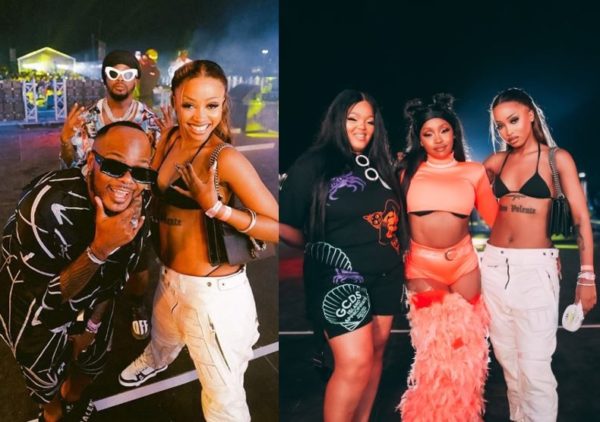 South Africa was highly represented at the Afro Nation 2022 in Portugal.
The famous saying, "Amapiano to the world" was properly displayed and perceived by the crowd as the line up was yano studded.
Performances from Uncle Waffles, DJ Maphorisa, Kamo Mphela, DBN Gogo, Focalistic, Major League DJz, and a few other amapiano stars shook the festival and they were embraced by their other African brothers like Wizkid.
Non-music stars like K Naomi and her husband were also live at the annual event and she testified to the beauty heard in the sounds played.
Check below for photos revealing how South African bonded at the Afro Nation 2022:
Vibe.. Piano worldwide 🙌 pic.twitter.com/KML0s8k0G4

— MAJOR LEAGUE (@MAJORLEAGUEDJZ) July 4, 2022
🥺♥️@DBNGOGO @Kamo_mphelaxx pic.twitter.com/fVTox9PoCZ

— Waffles🐉 (@unclewaffffles) July 3, 2022
Whole AfroNation squad 💪 pic.twitter.com/DuIVI9oTeF

— MAJOR LEAGUE (@MAJORLEAGUEDJZ) July 4, 2022
Day 2 🇵🇹 pic.twitter.com/1WQJk308Wv

— uMaka Mah 👵🏽 (@DBNGOGO) July 3, 2022