Entertainment
Nota dragged for comparing Mihlali Ndamase to a "dog"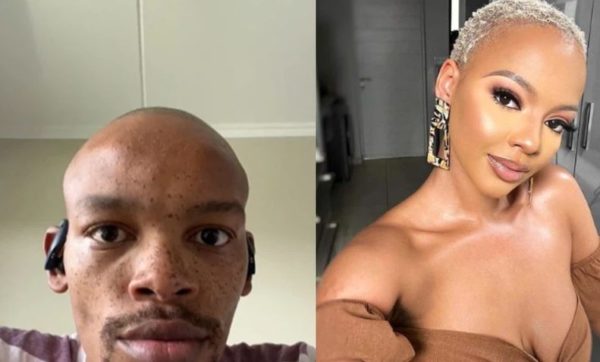 Controversial podcast host Nota Baloyi has been trending on Twitter after he slammed influencer Mihlali Ndamase on a podcast, that has since been deleted.
The star was dragged after he expressed in the video that he does not find Mihlali attractive and said that he could buy her.
Nota stated that she(Mihlali)  is for sale so, he anyone can kill her if they wanted to.
Nota then compared Mihlali to a dog.
"Imagine… There are some guys who think that Mihlali is attractive and all I think is ningamuthenga (I could buy her). And they don't understand that if Mihlali is for sale, that means she's an object, which means that you can kill her if you want to… It's like buying a dog.. You can put it down," he said.
Nota went on to speak about men spending on women: "The thing is if you don't give a woman money, she will say you're stingy," he continued.
Watch video below:
Nota a stupid arrogant man who has been given a platform multiple times bc South African men feed off men who hate women.

Suggesting that he would kill Mihlali is vile and I don't understand how that podcast gets away with so much harm all in the name of "free speech".

— South Africa is HELL (@Nampree) July 2, 2022
You can not be threatening to kill people casually on public platforms with no consequence ,countries led by Dictators like Paul Kgame or Putin would never tolerate such,Democracy and Freedom of Speech yamasimba. I pray for Mihlali safety,Nota is a poes.

— Real Evidence (@FinalBoss300) July 2, 2022
Nota is a danger to women. No woman should ever have to make this choice in her marriage. https://t.co/XF5GdkosOL

— Mo (@mo__vibes) July 4, 2022
I used to think NOTA is misunderstood. But no, that nigga is downright crazy and childish. He is just a liability for himself and surroundings.

— Thugnificent🔴 (@Otis_Jenkins1) July 4, 2022