Entertainment
Lady impresses Musa Keys at Afro Nation 2022 (Video)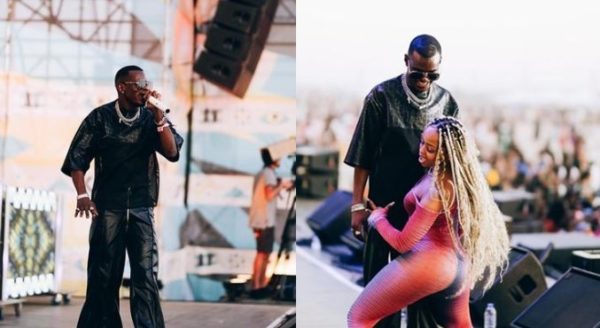 Musa Keys has a huge female fanbase as he's encountered their love and support in different times.
Musicians graced the Afro Nation 2022 stage to give the crowd sizzling performances but Musa took the crowd to another level.
As seen in the video shared, the fan joined the SA singer on stage and rocked him; she also did some jaw dropping stunts that got the crowd buzzing.
Musa endorsed the lady as he changed to Tory Lanez' song, The Take featuring Chris Brown.
Check out the video below: